The Genealogy Spot Home
DNA Genealogy - Wow!
Jump Start Your Genealogy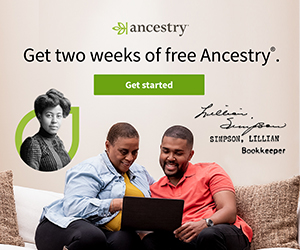 Genealogy Treasures
Death Finds a Way: A Janie Riley Mystery by Lorine McGinnis Schulze

Janie Riley is an avid genealogist with a habit of stumbling on to dead bodies. She and her husband head to Salt Lake City Utah to research Janie's elusive 4th great-grandmother. But her search into the past leads her to a dark secret. Can she solve the mysteries of the past and the present before disaster strikes? Available now on Amazon.com and Amazon.ca


* JOIN the FREE Olive Tree Genealogy Newsletter. Be the first to know of genealogy events and freebies. Find out when new genealogy databases are put online. Get tips for finding your elusive brick-wall ancestor.
Family Bibles
Family Bibles Have Great Free Genealogy Info...

Census Records
Find Your Ancestors In The Census...
Vital Records
Find Genealogy of Your Ancestors in Birth, Marriage, Or Death Records...
Land Records
Find Genealogy of Your Ancestors in Land Records...
Family Bible of Francis Grevile and Katherine Prideaux
Found in New Jersey
The Complete Family Bible - This Bible was printed in 1773. It contains over three pages of handwritten notes ranging from dates of 1827, 1774, 1865. The script contains family information as well as death dates.
William Henry, son of Francis Grevile and Katherine Prideaux born 2nd April 1830, baptized august 21 1830 at St James's Bristol Died 4 June 1880
There are over 11 of these records in this Bible. There is also a beautiful handwritten poem signed at the bottom. "Smitten Friends, are angels sent on errands full of love; For us they languish and for us they die;" Those are the first two lines of 14
There is also a signature on a separate page Prideaux December 14th 1774
Search Ancestry or Check the Quick Start USA- Census Comparison Charts or Quick Start Canada- Census Comparison Charts for those in a hurry to find an ancestor
Share Your Family Genealogy Records
To submit a transcription or a photo of a genealogy document such as a coffin plate, funeral card or family bible please email ancestorsatrestATgmail.com (Replace AT with @ in the email address)
olivetreegenealogyATgmail.com to contact TheGenealogySpot.com webmaster. [Replace AT with @]
URL: http://thegenealogyspot.com/ All rights reserved Copyright ©2004 - present
These pages can be linked to but not duplicated in any way without our written consent.