The Genealogy Spot Home
DNA Genealogy - Wow!
Jump Start Your Genealogy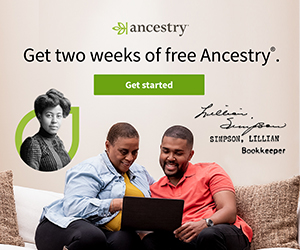 Genealogy Treasures
Death Finds a Way: A Janie Riley Mystery by Lorine McGinnis Schulze

Janie Riley is an avid genealogist with a habit of stumbling on to dead bodies. She and her husband head to Salt Lake City Utah to research Janie's elusive 4th great-grandmother. But her search into the past leads her to a dark secret. Can she solve the mysteries of the past and the present before disaster strikes? Available now on Amazon.com and Amazon.ca


* JOIN the FREE Olive Tree Genealogy Newsletter. Be the first to know of genealogy events and freebies. Find out when new genealogy databases are put online. Get tips for finding your elusive brick-wall ancestor.
Family Bibles
Family Bibles Have Great Free Genealogy Info...

Census Records
Find Your Ancestors In The Census...
Vital Records
Find Genealogy of Your Ancestors in Birth, Marriage, Or Death Records...
Land Records
Find Genealogy of Your Ancestors in Land Records...
Family Bible of Funk, Ritchie and Lynch Families
Dated 1850, Printed in Troy NY. Leather Bound Bible Cover Seperated (as shown in picture) with some Family History for Funk, Ritchie and Lynch Families. Needs aired out in a Moisture free enviroment (has a musty smell to it) and the cover needs restored. The Pages are spotted with mildew/mold or water spots (Pages are not stuck together and are crisp) as shown in some of the pictures. Some places mentioned in the Family record area (between the Old and New Testament) are Decatur IL, Pikes County IL, Harpers Ferry VA, Athens & Elexandra MO, (Unknown) County California, Peoria IL., Kankakee IL.
Search Ancestry or Check the Quick Start USA- Census Comparison Charts or Quick Start Canada- Census Comparison Charts for those in a hurry to find an ancestor
Share Your Family Genealogy Records
To submit a transcription or a photo of a genealogy document such as a coffin plate, funeral card or family bible please email ancestorsatrestATgmail.com (Replace AT with @ in the email address)
olivetreegenealogyATgmail.com to contact TheGenealogySpot.com webmaster. [Replace AT with @]
URL: http://thegenealogyspot.com/ All rights reserved Copyright ©2004 - present
These pages can be linked to but not duplicated in any way without our written consent.