The Genealogy Spot Home
DNA Genealogy - Wow!
Jump Start Your Genealogy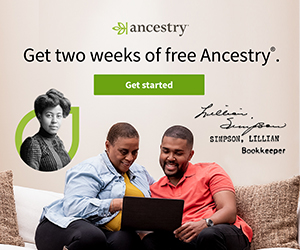 Genealogy Treasures
Death Finds a Way: A Janie Riley Mystery by Lorine McGinnis Schulze

Janie Riley is an avid genealogist with a habit of stumbling on to dead bodies. She and her husband head to Salt Lake City Utah to research Janie's elusive 4th great-grandmother. But her search into the past leads her to a dark secret. Can she solve the mysteries of the past and the present before disaster strikes? Available now on Amazon.com and Amazon.ca


* JOIN the FREE Olive Tree Genealogy Newsletter. Be the first to know of genealogy events and freebies. Find out when new genealogy databases are put online. Get tips for finding your elusive brick-wall ancestor.
Family Bibles
Family Bibles Have Great Free Genealogy Info...

Census Records
Find Your Ancestors In The Census...
Vital Records
Find Genealogy of Your Ancestors in Birth, Marriage, Or Death Records...
Land Records
Find Genealogy of Your Ancestors in Land Records...
Ontario Cenotaph Records
The following is a list of Cenotaph Records that I have gathered in my travels around Ontario, Canada. There are over 1300 of these Monuments in Canada, and most were constructed in the 1920s just after World War. In most cases the Cenotaphs were updated after World War Two and Korea and I expect that a few will have to be updated again with the names of the men lost in Afghanistan.
Nichol Township.
Midland Ontario.
Cookstown Ontario.
Ontario Cenotaph Records on Ancestors At Rest
Port McNicoll Cenotaph Simcoe County, Ontario.
Royal Canadian Horse Artillery Kingston Ontario.
Twenty First Canadian Infantry Battalion Kingston Ontario.
Elmvale Cenotaph Simcoe County, Ontario.
Saugeen Indian Reserve Cenotaph Bruce County, Ontario.
Waverley Simcoe County, Ontario, For the townships of Medonte, Tay, Tiny and Floss.
St. Marys Perth County, Ontario
Cookstown Ontario
Nichol Township Salem Ontario.
Midland Simcoe County Ontario.
Penetanguishene Simcoe County Ontario.
olivetreegenealogyATgmail.com to contact TheGenealogySpot.com webmaster. [Replace AT with @]
URL: http://thegenealogyspot.com/ All rights reserved Copyright ©2004 - present
These pages can be linked to but not duplicated in any way without our written consent.